The Lancaster & Heysham School Sports Network
Josh Naylor Speaks Sports!
Recently one of our pupils, Josh Naylor, was asked by Mr Jamieson to lead a workshop for The Lancaster & Heysham School Sports Network (SSN). The SSN is a group of schools who pool some of their PE funding to enable them to work together and put on bigger and better events in Lancaster and Heysham. The SSN is hosted, on behalf of these schools, here at Our Lady's.
The SSN held it's annual PE conference with Mr Jamieson and special guest, Olympian Darren Campbell, at Salt Ayre in late January and Josh spoke to over 70 members of primary school staff about his love for sport.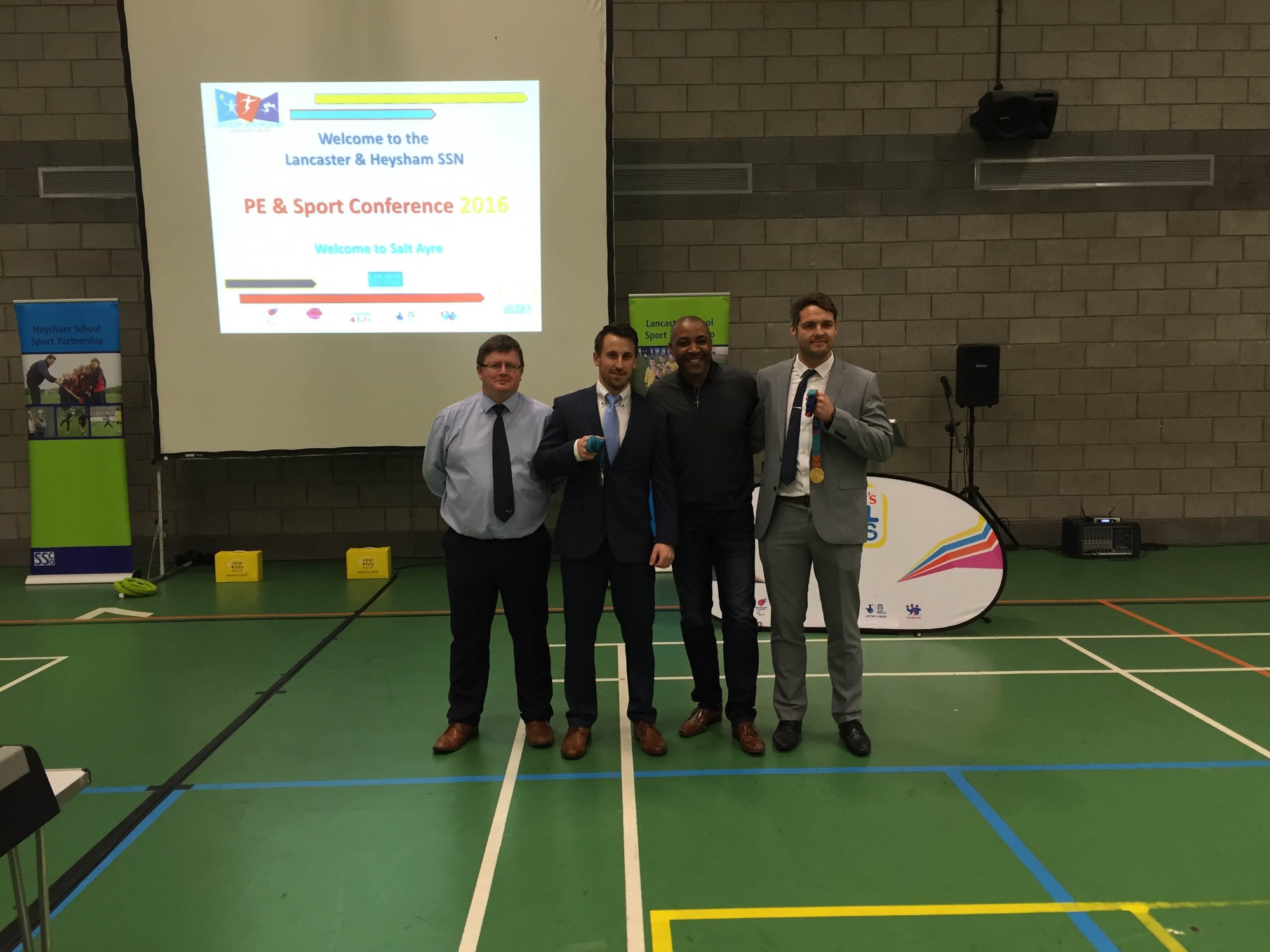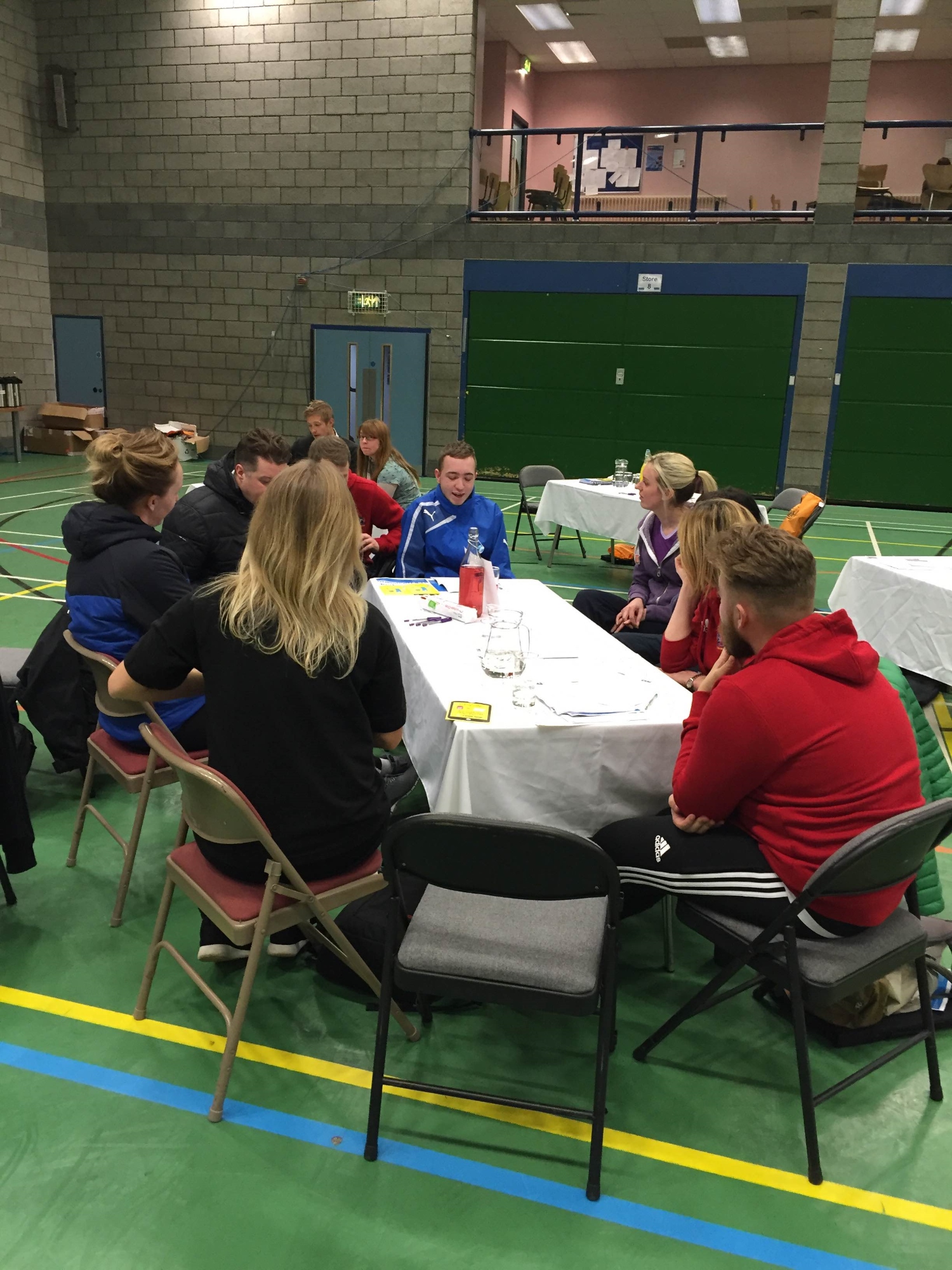 Josh, who suffers from a variety of conditions including Cerebral Palsy, is always included in Sport and PE at Our Lady's and currently takes part in standard PE lessons, simply managing his own abilities, is involved with sports leadership, plays football for the Lancashire Cerebral Palsy football team, and now wants to pursue a career in sport. He is an inspirational figure both within Our Lady's and now, no doubt, in many primary schools for his positive outlook and willingness to get involved and not let things hold him back.
Primary school staff attending Josh's workshops left amazed by Josh's maturity and his perspectives on school sport; don't judge a book by it's cover and try to include everyone in everything!