Ghost Dances
This month the year 10 BTEC Dance group were invited to the Lowry Theatre in Salford to watch a contemporary dance piece by Rambert as part of an assignment that the students must complete for their qualification this year.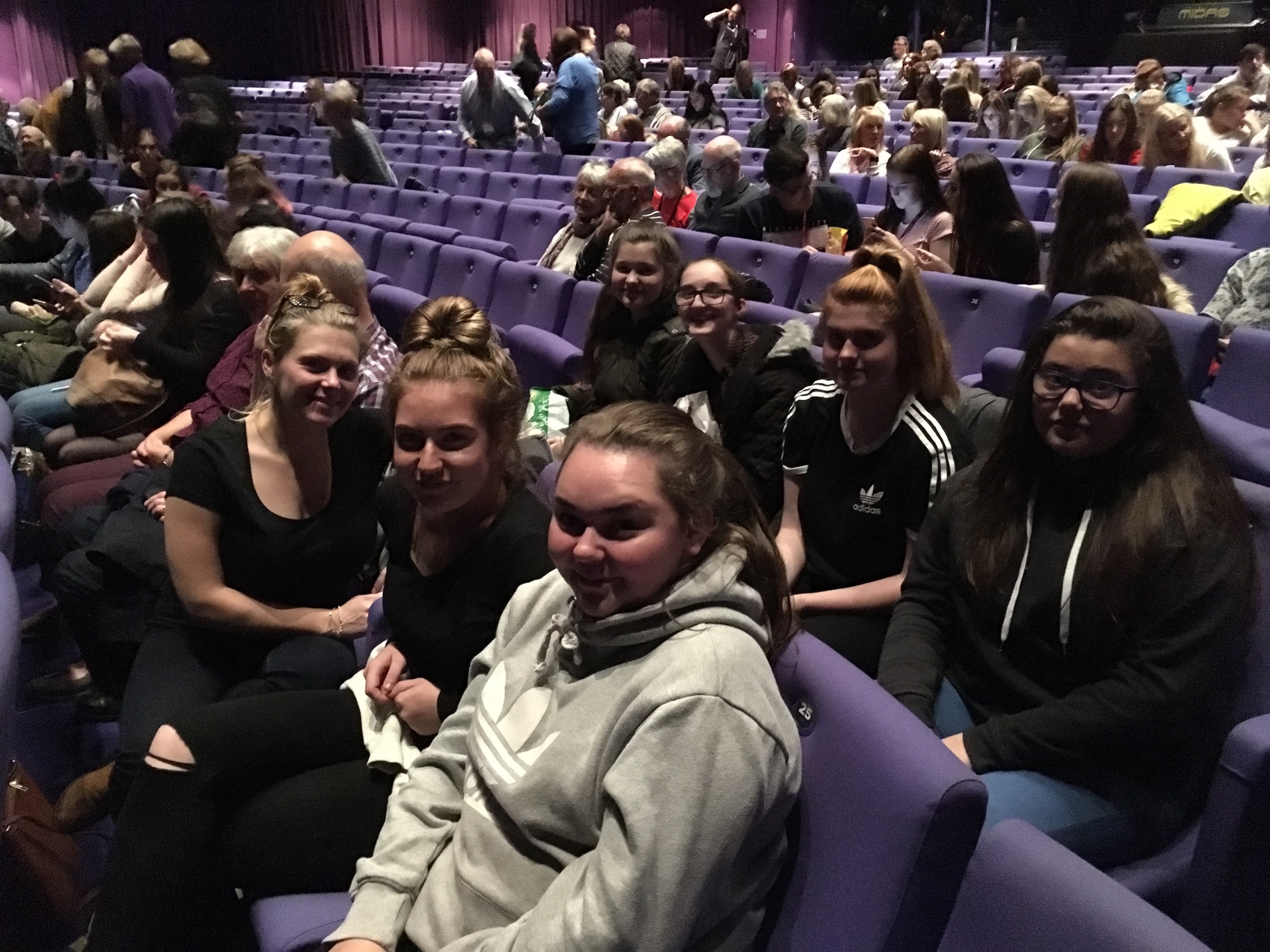 Christopher Bruce's masterpiece, Ghost Dances, is the most popular work in Rambert's history and it was a fantastic opportunity for our Dance group to witness this professional repertoire. It tells stories of love and compassion, as death – in the form of the iconic "ghost dancers" – interrupts the daily lives of a series of ordinary people. Created as a response to political oppression in South America, it uses imagery from the Day of the Dead and bewitching traditional music to create a moving, intensely human work that the group thoroughly enjoyed watching.
We look forward to seeing what they create for their assessment performance piece later on this year.