Lancashire Book of the Year
On Friday, 6 students from Year 9 attended the celebration ceremony for the Lancashire Book of the Year. The ceremony was held at UCLan and eight of the short-listed authors (including the winner, Natalie Flynn- 'The Deepest Cut') were there to talk about their books and what inspires them.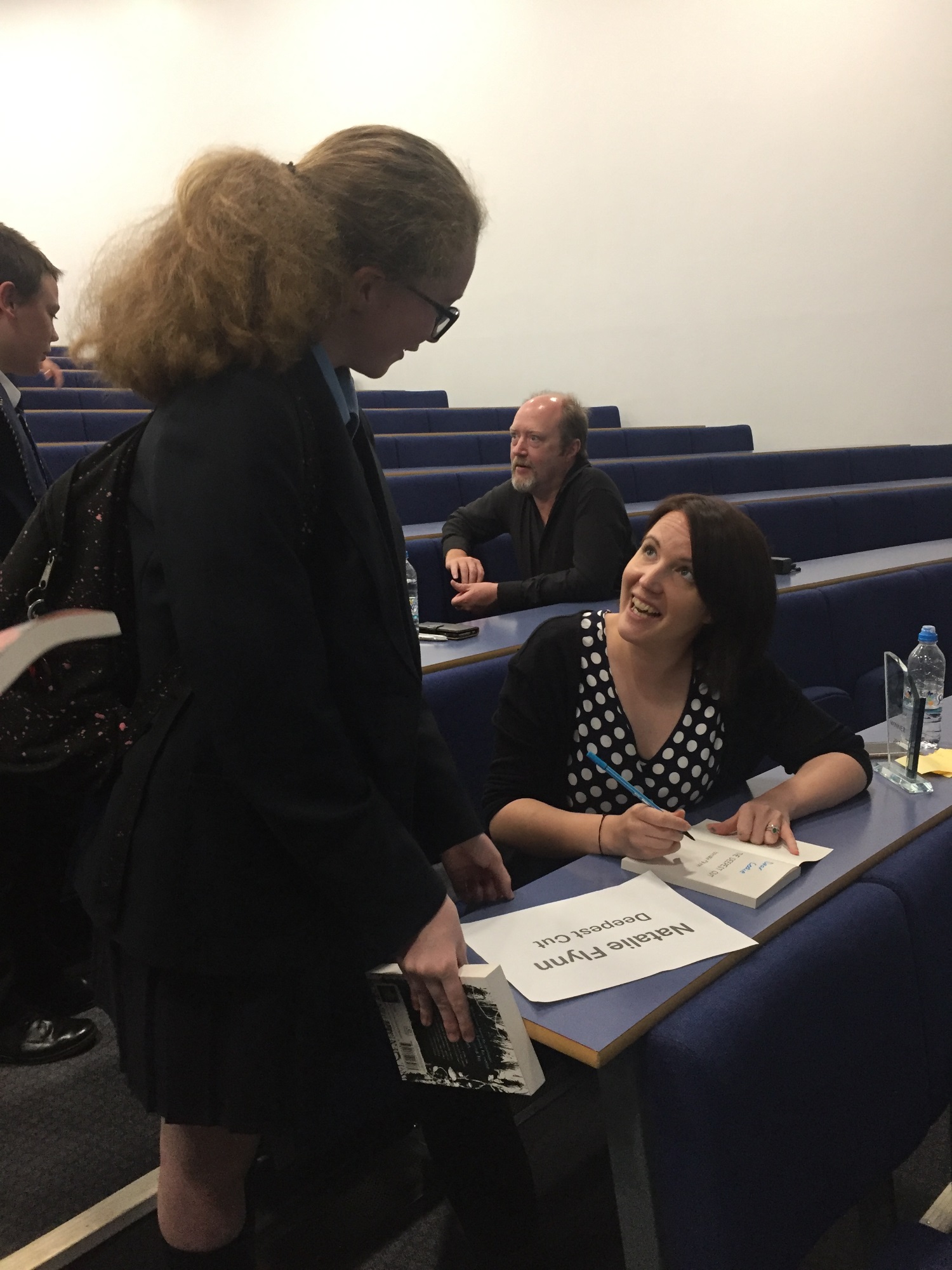 Two of our students, Chloe Hirst and Codie Croskell, talked about their involvement in the judging process, which started in September with over 100 books to choose from. The students then got a chance to meet the authors and have their books signed.