Christmas Fayre
Cancer Research Part 2
If you keep up to date with Our Lady's news you will be aware of the fantastic fund raising for Cancer Research that Lucy Richards from Year 11 has been carrying out. Her most recent venture was to organise a Christmas Fayre, with the invaluable help of her friends Caitlyn Galbraith, Jessica Karim and Celina Hart. The girls worked hard to get the event ready for Friday 11th December and all the plans were in place….and then the floods struck! With all the turmoil of the electricity problem and unexpected school closure the group decided with heavy hearts to postpone the event. A pre-planned mufti day still took place on Friday 11th which raised a great sum.
The Christmas Fayre instead took place on Thursday 17th December after school. Though the event was more 'low key' due to the postponement there was still a number of stalls set up, lots of goodies to buy and games to play. The fayre went on into the evening as this was also the night of the talent show, the girls and Miss Saltariche were so pleased with how it went and all agreed it was worth the effort and stress involved!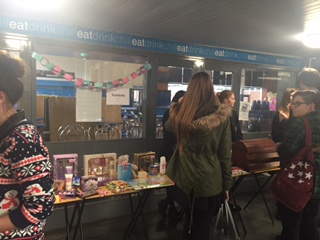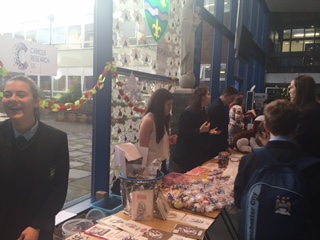 The mufti day and fayre together raised a wonderful £1360, which means in total that Lucy and her friends have raised just short of £3000 since July for Cancer Research. A fantastic amount, the school are so proud of what the girls have achieved and are extremely thankful to our students and their families for showing them such overwhelming support.