Music ICT Project  18th – 20th May 2016
For three days recently we had the privilege of being chosen as a 'pilot' school music department for a very exciting new Music programme called 'Ableton' which also came with special 'push' computer keyboards !

The project leader, Mr. David Ashworth, who has been involved at national level in most of the major music initiatives in recent years , including BBC Ten Pieces, Music Mark and Paul Hamlyn Foundation's 'Inspiring Music 'Initiative, led our students through two scenarios; composing music for a night scene and creating a set of musical variations on a theme.
The small group of students involved were taken from each year group and will be able to share their knowledge of the new programme with their year groups in future music lessons, having produced some very creative and imaginative work themselves!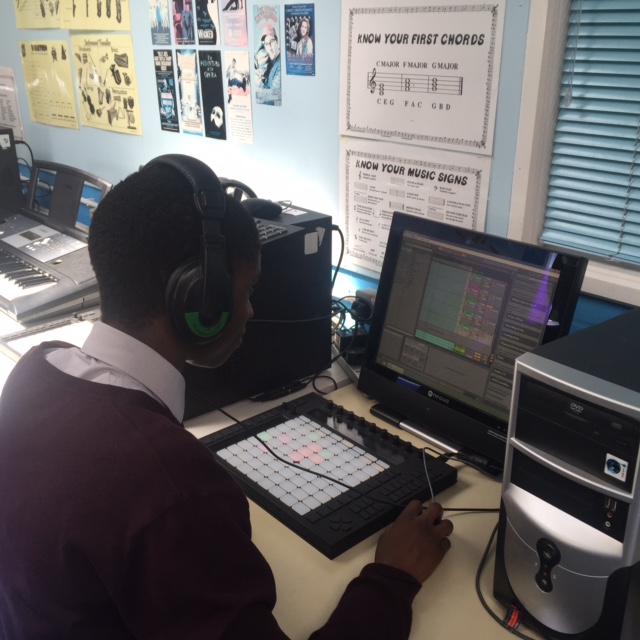 We also had a visit from the programme designer over the course of the three days who gave the pupils a very interesting demonstration of the possibilities with the programme, to be further explored by them in due course.
A project well worth undertaking and we get to keep the software provided by Ableton for our students' further use! Composers of the future , be inspired !