Chaplaincy - Past Events 2018 to 2020
19 June 2018
Here is a message from Neuro DropIn:
"It was great to meet the students chaplain and Fr. John Paul from Our Lady's Catholic College yesterday. The students were keen to learn as much as they could about Neuro DropIn, what we do and how we support people affected by neurological conditions , and it was very moving to hear from one young student about her Mum, diagnosed with MS and now too poorly to look after her young daughter. We are delighted at Neuro DropIn that we will benefit as a result of the student and teachers sponsored walk which this year will raise money for us and I am very happy to have been invited to address the morning assembly in just two weeks. See you then everyone!"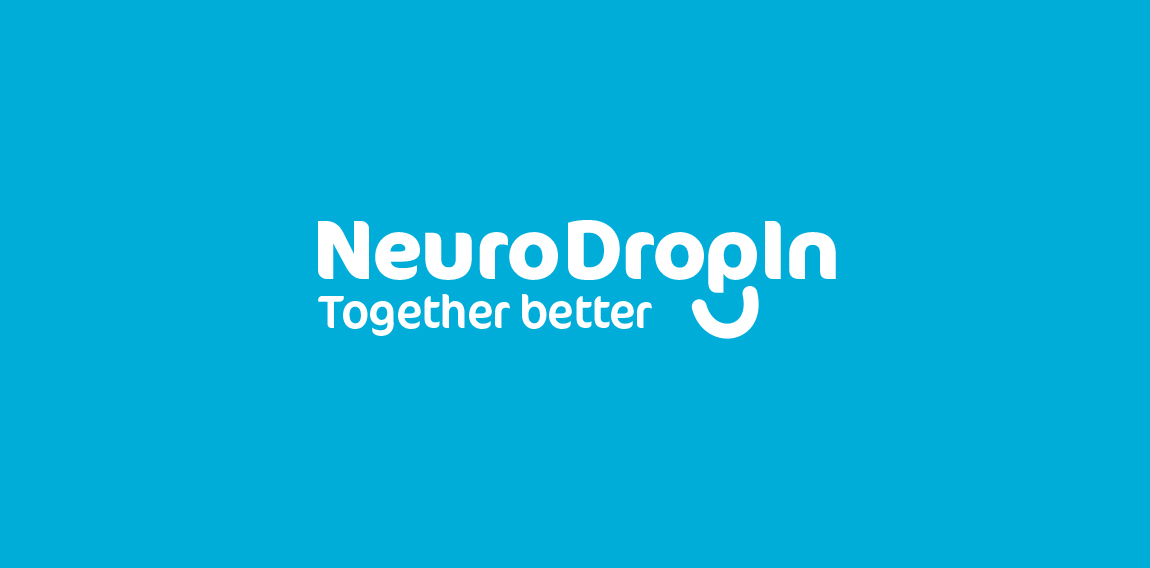 September 2018
Representatives from our GIFT Team travelled to Liverpool to participate in the National Conference Adoremus. It was a wonderful opportunity to pray together and learn about the Year of the Eucharist.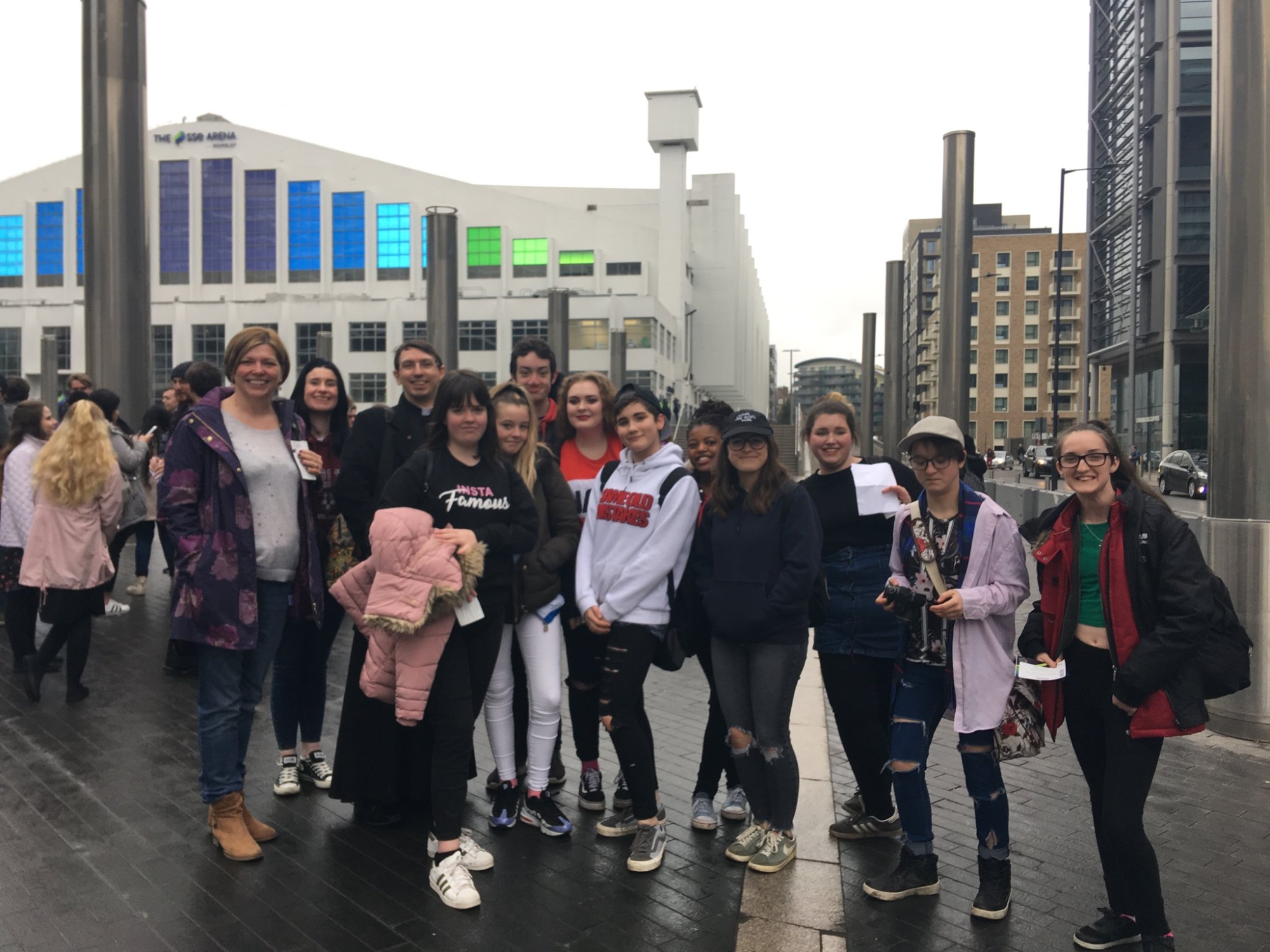 29 September 2018
This weekend we have taken a group of year 9, 10 and 11 pupils to Make Some Noise 2018 in Bolton. The trip was off to a great start with a McDonald's and getting settled in our classroom where we slept the night. Yesterday evening was a day of dancing, singing and praying with a beautiful time of adoration. Today is all about celebration, time in the playground to celebrate who we are and how loved we are by God, making new friends and truly enjoying being part of the Catholic and Salesian Family!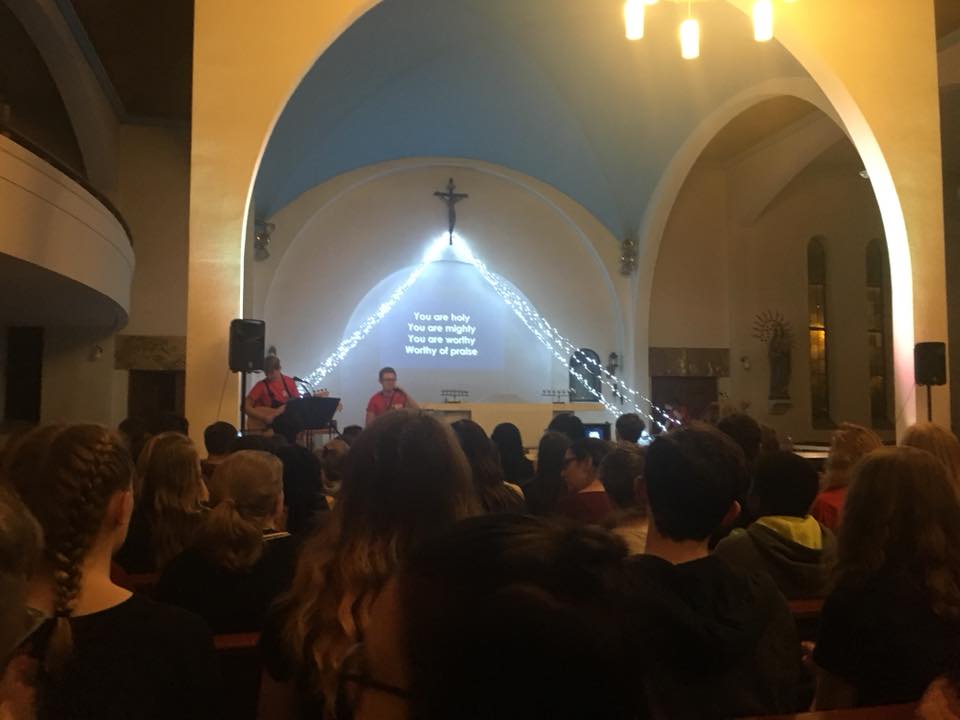 October 2018
Sixth formers gathered together to experience a night in the cold with our Sleep Out Fundraiser. This was a great opportunity to experience a little of the struggles people who are homeless face alongside fundraising for Lancaster and District Homeless Action Service and preparing a meal for those on the streets. We are very proud of our pupils as they put their faith into action.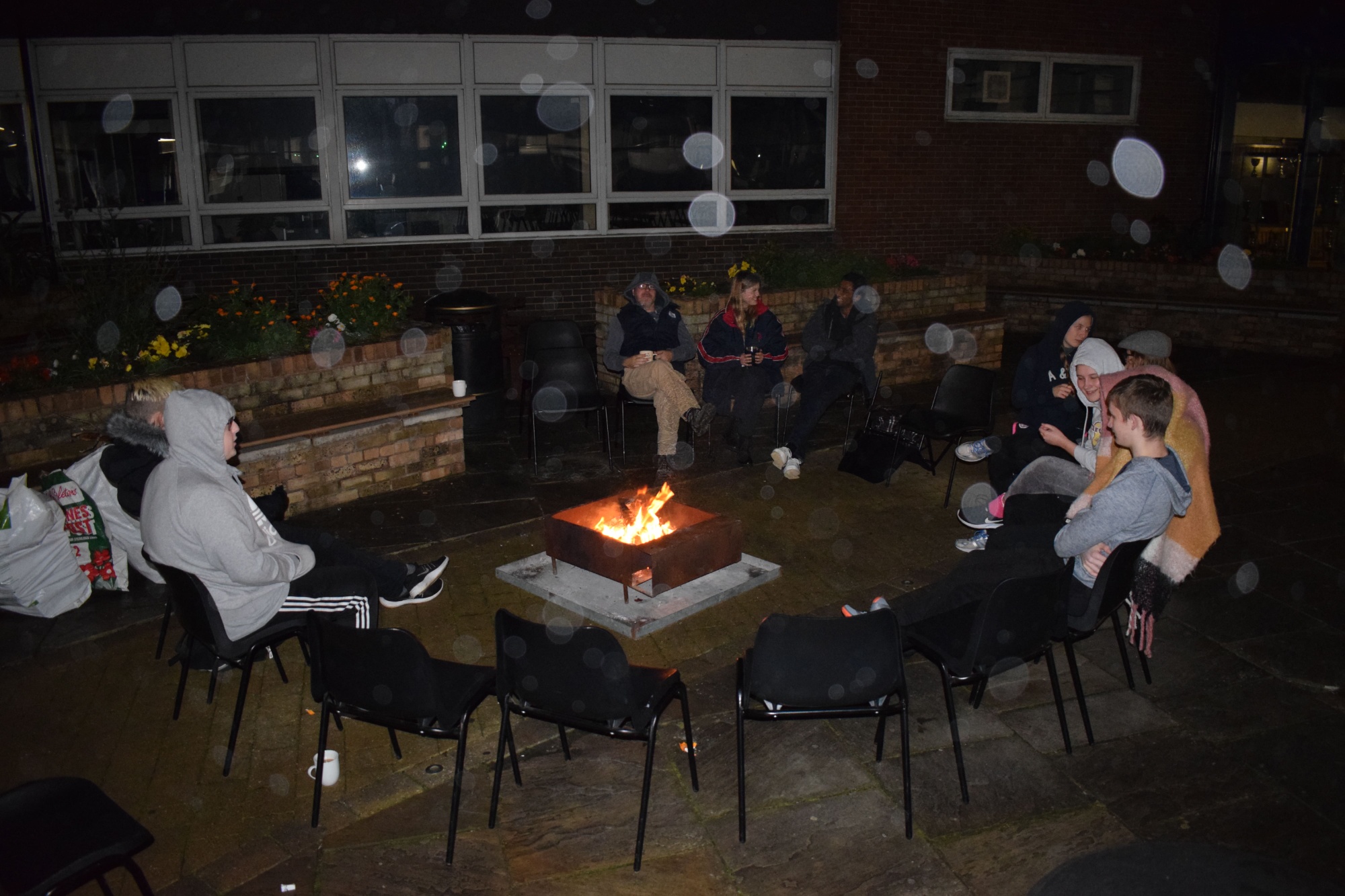 November 2018
For the "100 Voices for a 100 Years project", Mr Howarth and a group of students have been researching the local area and looking into soldiers and their families that lived in Lancaster. Today they went out in the local community and visited houses which they had found information out about the previous occupants and their WW1 stories. The group delivered 'Postcards for Peace' to the current occupiers, and a candle to signify our remembrance of the fallen soldiers and our hope for world peace.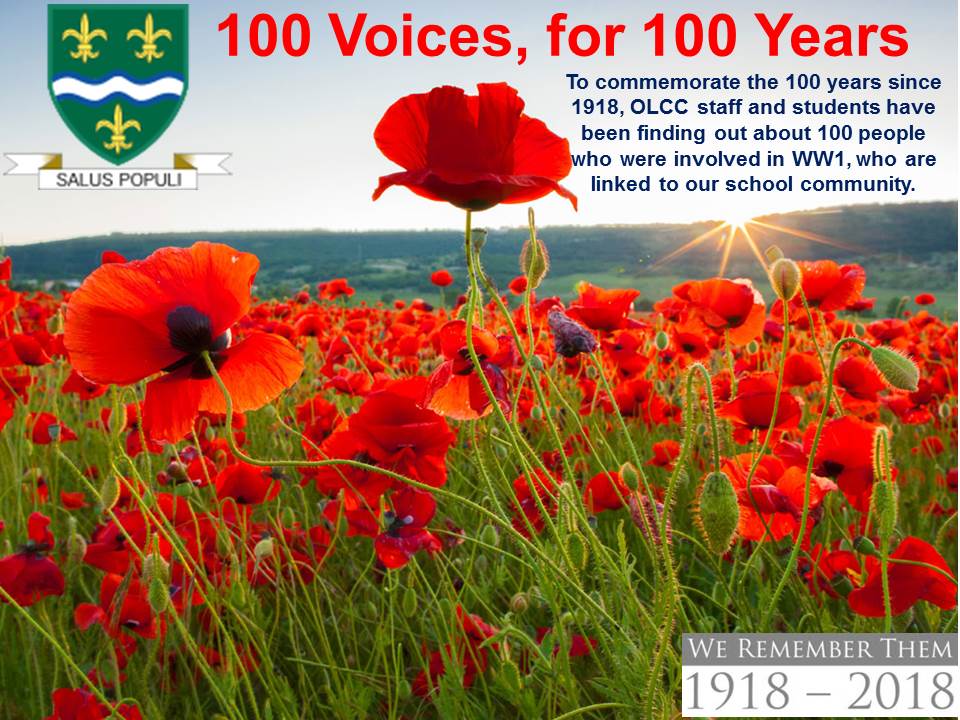 15 November 2018
As it is anti-bullying week we have been holding assemblies and reflecting on the message during form time. The forms have been coming up with some anti-bullying slogans/quotes to support the campaign, here are some examples:
"Have a heart and don't take part" - 7CB
"Everybody is an individual and different! Be brave, strong and don't listen, don't care what other people think. Stand up for those who are being bullied and help that person be happy". 9RPR
"Dance like no one is watching, sing like no one is listening, live like there is no tomorrow. Live your best life!" 9RPR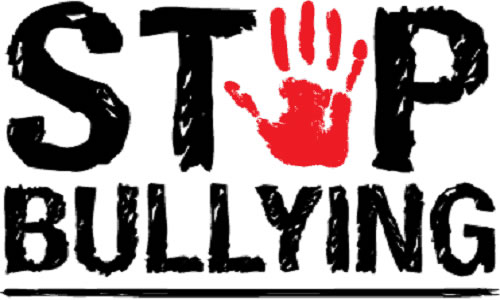 22 November 2018
Well done to team Uganda 2018 who tonight won the Lancaster Guardian Education award 2018 😁 a trip to remember 💜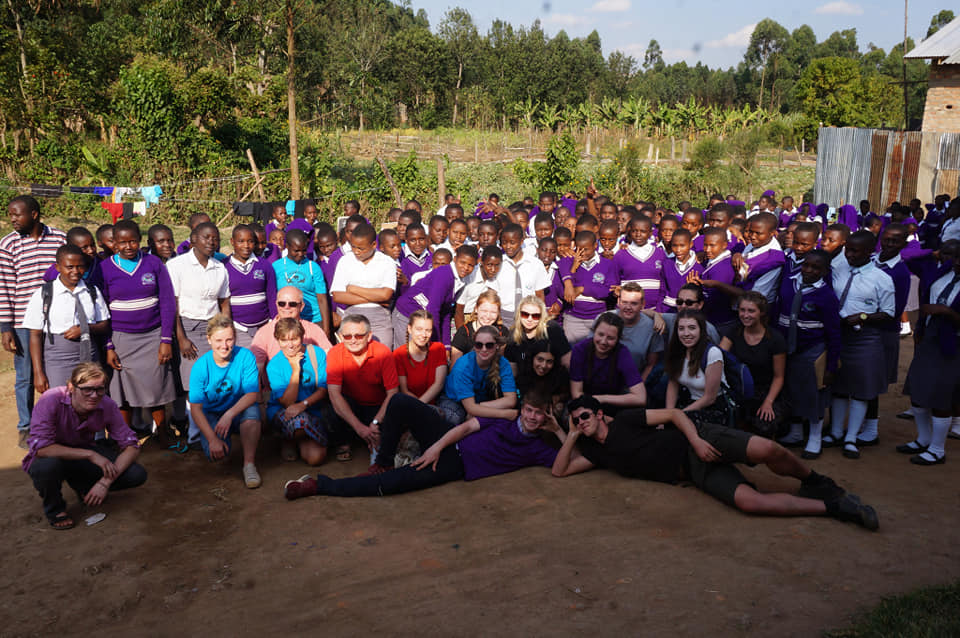 20 December 2018
Following our Advent charity we have just dropped off £1757 to the LDHAS centre (with still more to come). The team there were absolutely thrilled with the donation. Not as thrilled though as Mr Thomson, Mr Coyle and Mr Bates were to have been voted in a fundraiser to be dressed as Father Christmas and his two elves for the day!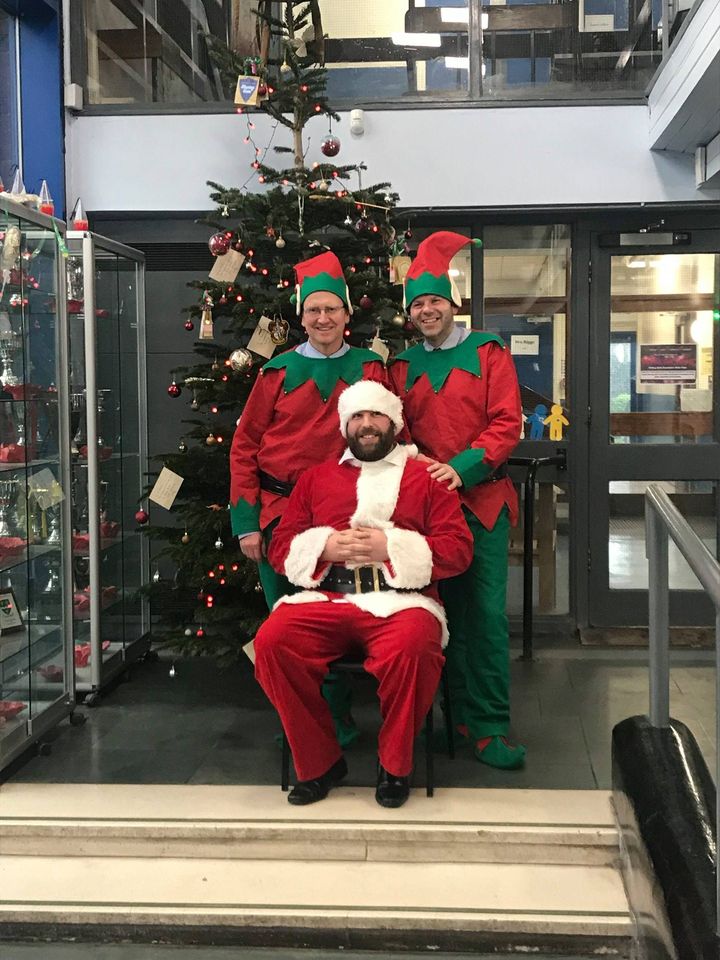 April 2019
To celebrate Fairtrade Fortnight, pupils in Year 7 took part in a chocolate making event. They learnt about the process of chocolate making and how Fairtrade helps people around the world. An enjoyable day for all was had with some lovely chocolate to take home!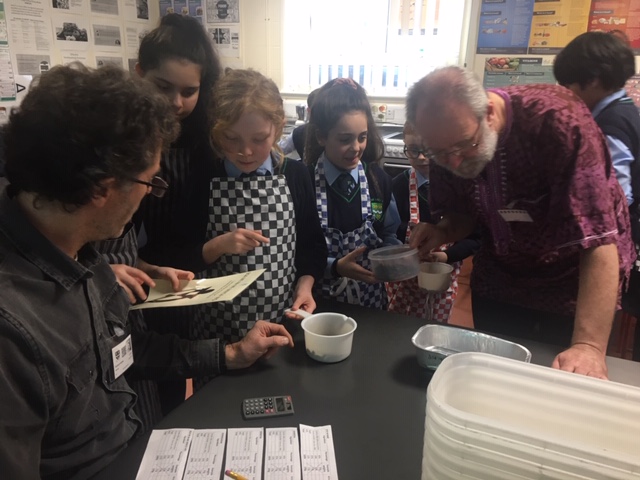 20 April 2019
Once again Year 10 pupils have had the time of their lives in Keswick at the Diocesan Youth Centre, Castlerigg. From walks to praying to discos, it was a wonderful time of friendship, faith and fun.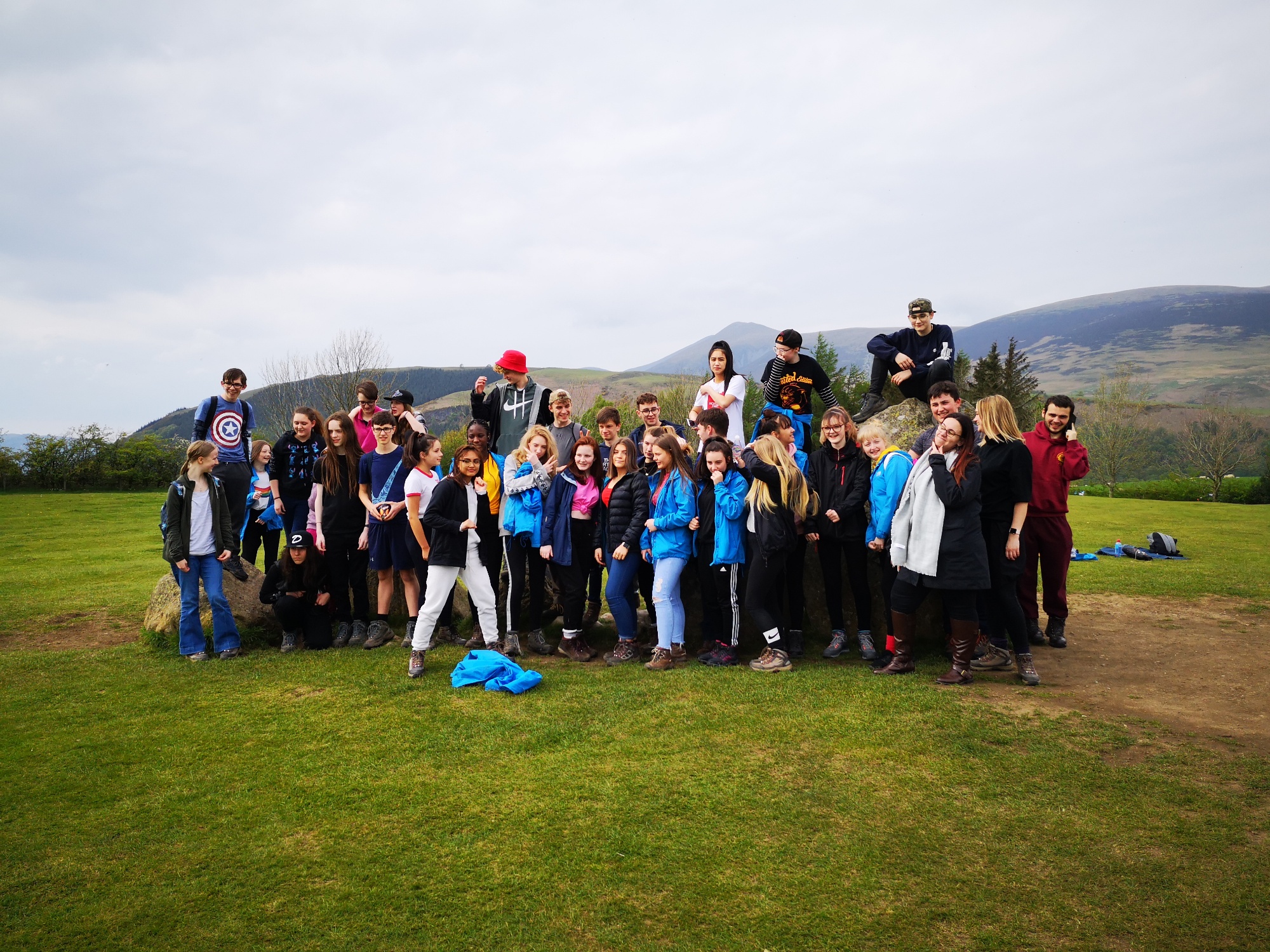 21 June 2019
Yesterday we held a 'Year of the Eucharist' celebration with our Year 7 pupils and a number of the Year 6 students from our local Catholic primary schools. It was a really moving and memorable service which the pupils took at active part in, made even more special by the fact it was led by Bishop Paul Swarbrick.
Bishop Paul spent most of the day here and it was wonderful to welcome him to our school.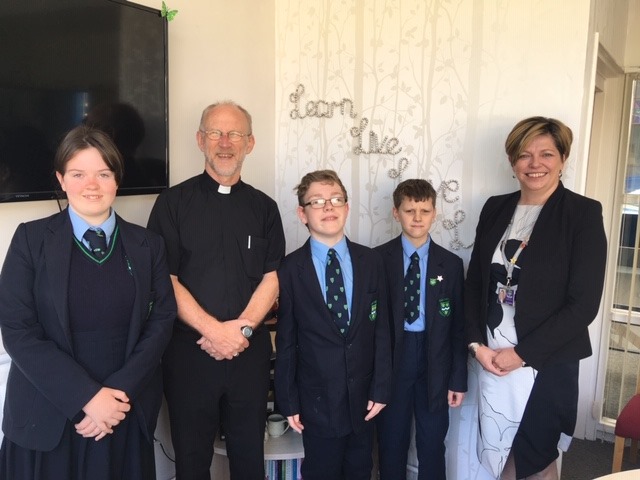 16th July 2019
There are a few tired legs at OLCC today after our 8 mile sponsored walk yesterday! Nearly every student took part to raise money for A-C-E, a local mental health charity. We chose that charity in memory of Miss Brindle who is always in our hearts and thoughts.
The current total raised stands at £1828 with money still coming in from sponsorship.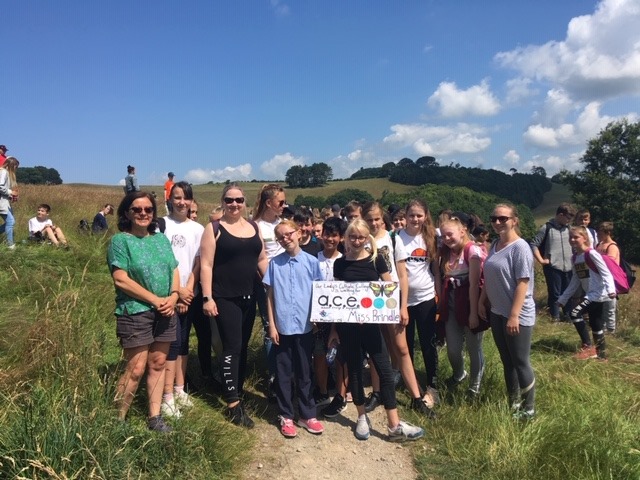 July 2019
Day 5 of the Phoenix Summer Camp and we have been having so much fun that we didn't have time to take many photos! But the day has been filled with a special birthday, trip to Blackpool and lovely celebration evening with a disco. One last day to celebrate!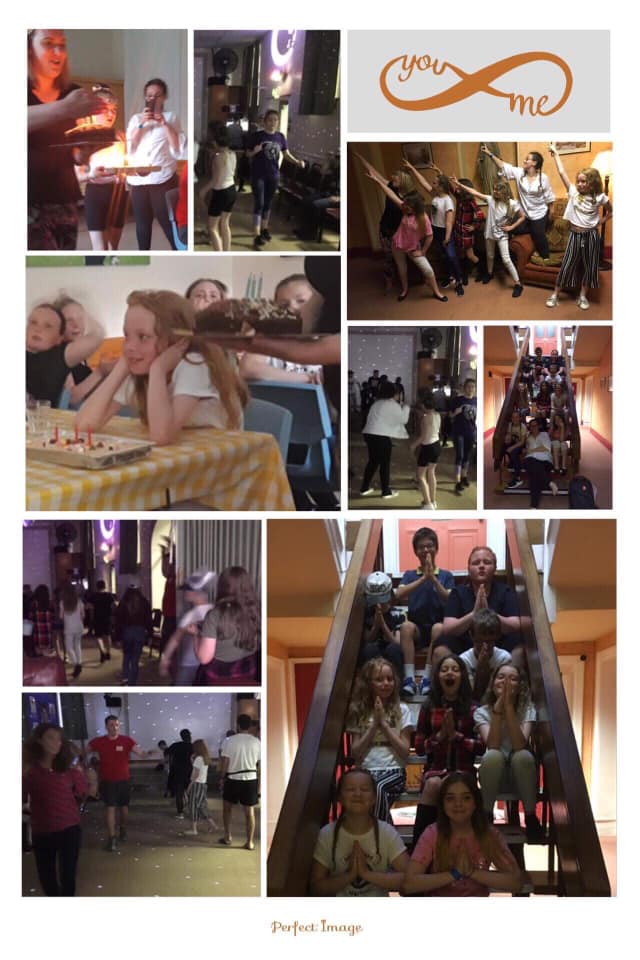 16th September 2019
This week our Yr 7's have taken time out for their induction days. The day started with prayer and team building activities as they reflected on what gifts they bring to our school, valuing everyone's unique contribution. A selection of challenges from arts and crafts to communication games took place as they got to know each other and realise what qualities make for a good team. The day ended with a prayer service looking at Jesus' choice of team members in his disciples. Jesus called them despite any weaknesses, as he saw their potential. As the Year 7s begin their journey here at Our Lady's we want to encourage and cultivate their potential.

26th September 2019
In this Season of Creation, pupils gathered and led a prayer liturgy as they reflected upon Laudato Si and shared how they want to be committed to looking after our common home.

16 October 2019 ·
The harvest collection was our biggest yet, thank you all so much for your generosity. This will be delivered to The Olive Branch for their food bank before half term, along with the money raised.
14th November 2019
Pupils were welcomed into the Chapel this week to pray for and remember those we love who have died. Pupils were each given a prayer journal during the first week of November to learn about All Saints and All Souls. From this they have written many beautiful reflections and prayers for their family members, friends and community members who have passed away.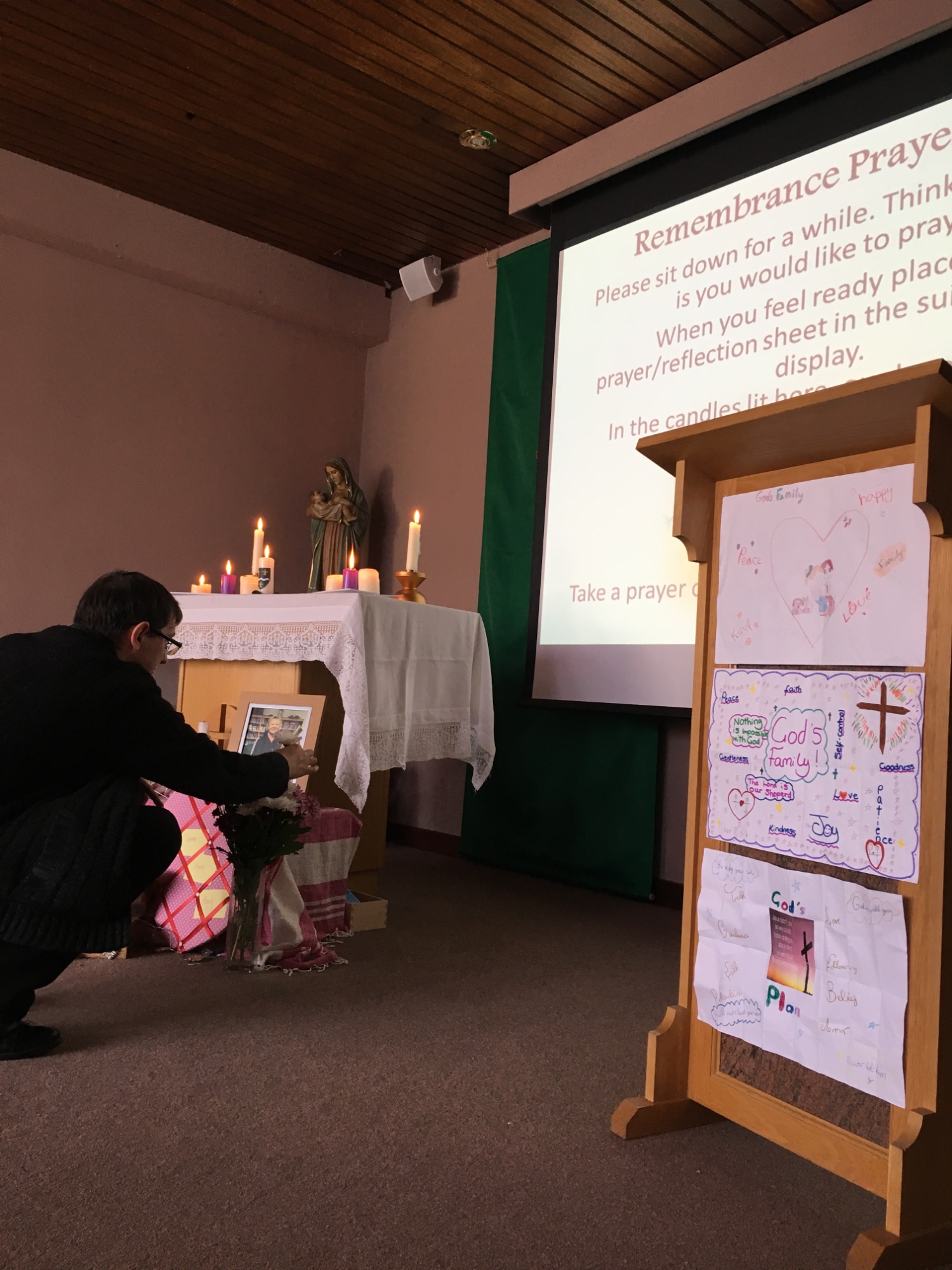 15th November 2019
A group of Y8, Y9 and Y10 historians enjoyed a really interesting visit to St Joseph's Church last Friday.
We were met at the Church by Fr. Philip (with his talented dog, Bosco!) and Ruth Baker, a local historian who is about to publish a book about the history of the church and the parish.
Students were given a talk about the local area from the time of Henry VIII to today and studied some documents and artefacts about the local community dating back to the 19th Century. We were also given a tour of some of the most historic parts of the church, heard the history behind the wonderful new icon dedicated to the Lancashire Martyrs, and were able to handle some items that dated back 500 years to the later Tudor era, a time when Catholics were being persecuted in England.
All in all it was a fascinating visit and the students showed great interest and excellent knowledge.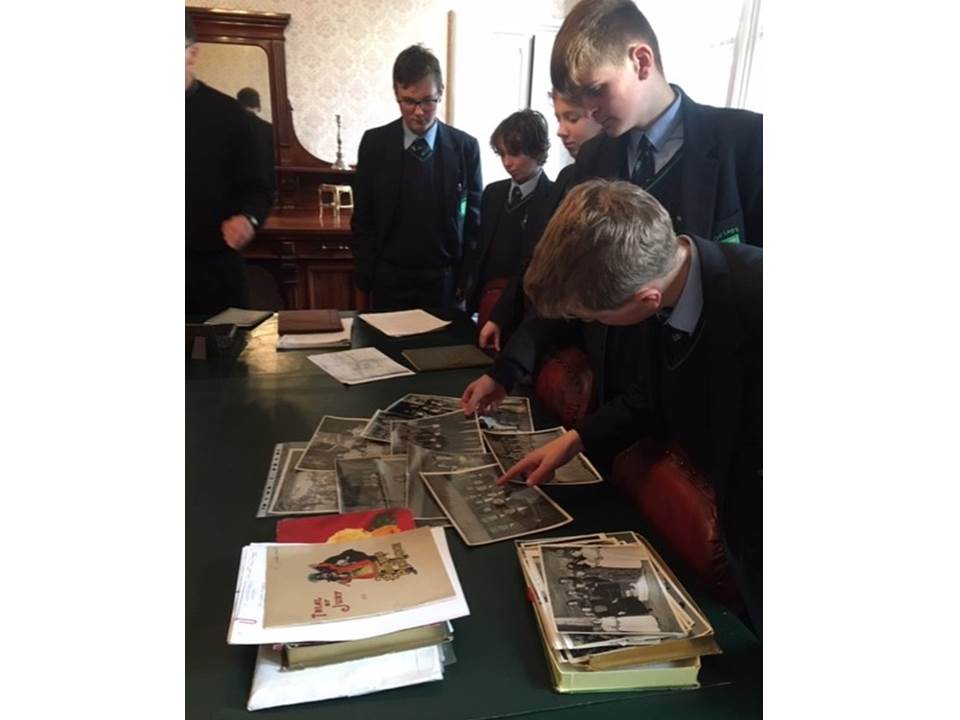 18th November 2019
Today the Gift team had their annual training day and commissioning service. The day began with morning prayer and team building activities before planning commenced on how we can aid the school community throughout Advent. Lots of ideas and projects were shared and an action plan created. The day was rounded up with our Commissioning Service as we recommitted ourselves to our roles of service and welcomed new members.
December 2019
To journey through Advent together, the GIFT team have been preparing an Advent morning prayer to share with younger pupils. They have created all resources and displays and have been leading them daily with our Year 7 pupils, around the theme of taking time to slow down and be with God this Advent. Well done Gift Team!
8th December 2019
Today we celebrated our Patronal Feast of the Immaculate Conception. Pupils were invited to attend a voluntary Mass and all the school community were gifted with a badge of Our Lady to remember her as a source of Motherly love, wisdom and humility.

12 December 2019
A message from Fr Philip; "Today St Joseph's Church welcomed Our Lady's Catholic College for their Carol Service. A beautiful and very moving service. Many thanks to Mrs Seddon, Fr John Paul, Rachel, Mrs. Boyd and the Chaplaincy/music team, the amazing singers, musicians, readers, dancers and actors, the hospitality team, and our very own St Joseph's Primary School choir.

18 December 2019
Christmas Services-This year our end of term liturgies were prepared and presented by a group of Year 9 pupils who depicted a modern day version of "A Christmas Carol", to remind us all about gratitude and generosity as we move into celebrating the Christmas period. We are extremely proud of the work they put into leading our community in reflection and prayer.

January 2020
During Form times, Yr 7 and 8 pupils have been preparing for their Form Mass. The theme for the Year 7 Masses is "Belonging to God's Family", and the theme of the Year 8 Masses is "The God who speaks". Pupils have prepared artwork, bidding prayers and readers ahead of the Masses alongside learning about the Liturgy of the Mass. It has been a blessed experience to join together in prayer and being enriched through this Sacrament.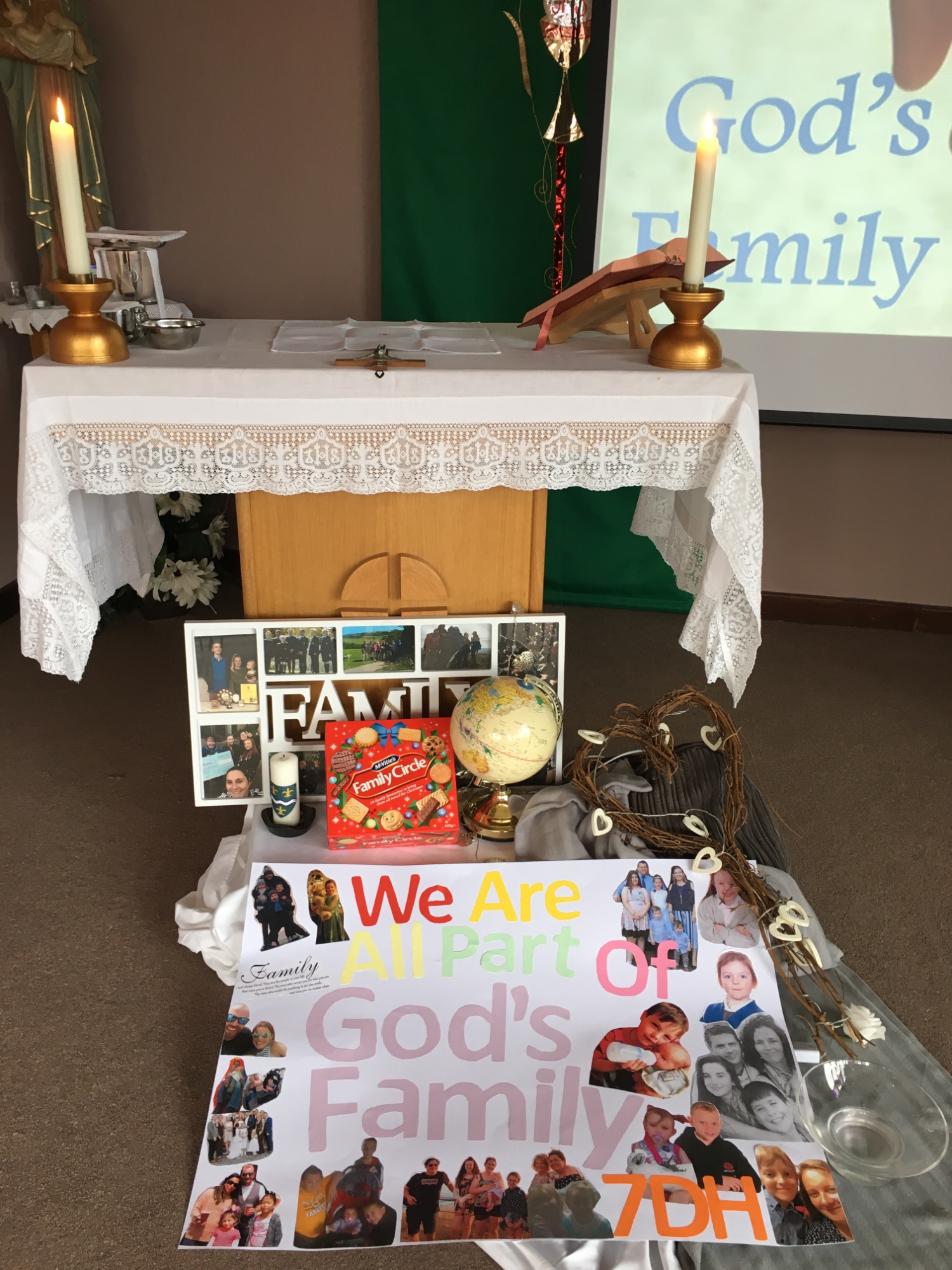 15 January 2020
Yr 7 pupils have had the chance to attend a Residential Retreat at the Salesian Retreat Centre Savio House, close to Macclesfield. Through St John Bosco's example of walking with the young, members of the Savio House team have led a wonderful retreat where pupils have learnt Gospel Values whilst celebrating and praying together.

27 January 2020
Once again pupils from Year 10 journey to Keswick for another wonderful retreat experience at Castlerigg. Pupils have been most thankful to the lovely team at Castlerigg who have helped them to step away from the pressures of daily life and focus on relationships with God and others, remembering once again their dignity as Children of God.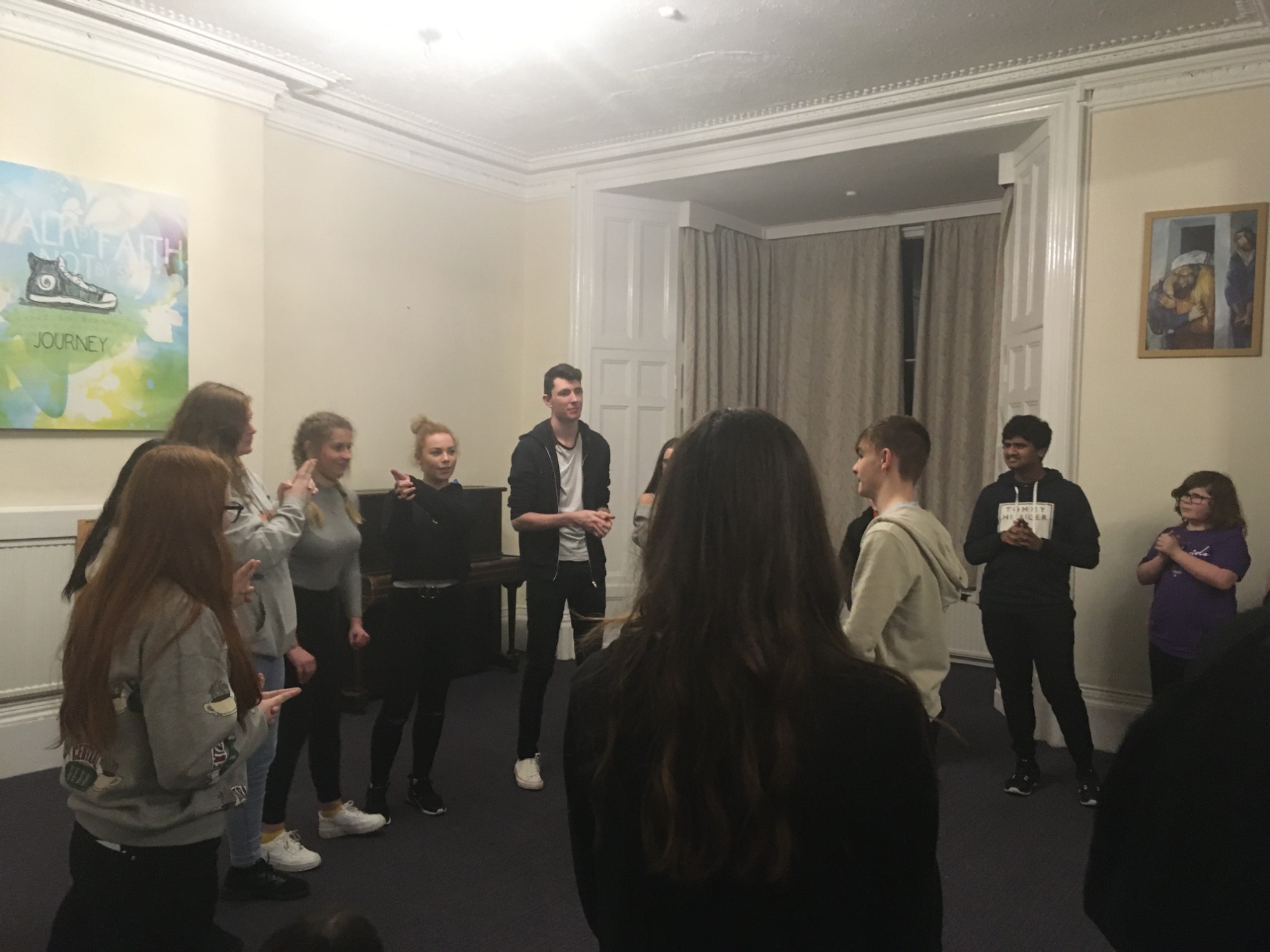 7th February 2020
Members of the Gift Team today had the wonderful opportunity to gather at Lancaster Cathedral for the Walsingham Dowry of Our Lady Tour, with other pupils from across the Diocese. Not only were they able to see the exhibition and learn about Walsingham, Bishop Paul celebrated Mass for all there present. The Gift Team even had a little time to question Bishop Paul about faith and the Church.

February 2020
Lenten Reflections: To focus on the Year of the Word throughout Lent, different RE classes have prepared reflections for the whole school morning prayers. These were prepared by praying a Lectio Divina based on the Sunday Gospel and then writing their reflective response to the Gospel as a way to share faith with the school community.

12th February 2020
Sixth Form pupils have been enjoying their retreat experience at Boarbank Hall, just outside of Grange. From jigsaws to walks to reflection and prayers, the chance to be away together has been a treasured experience for all.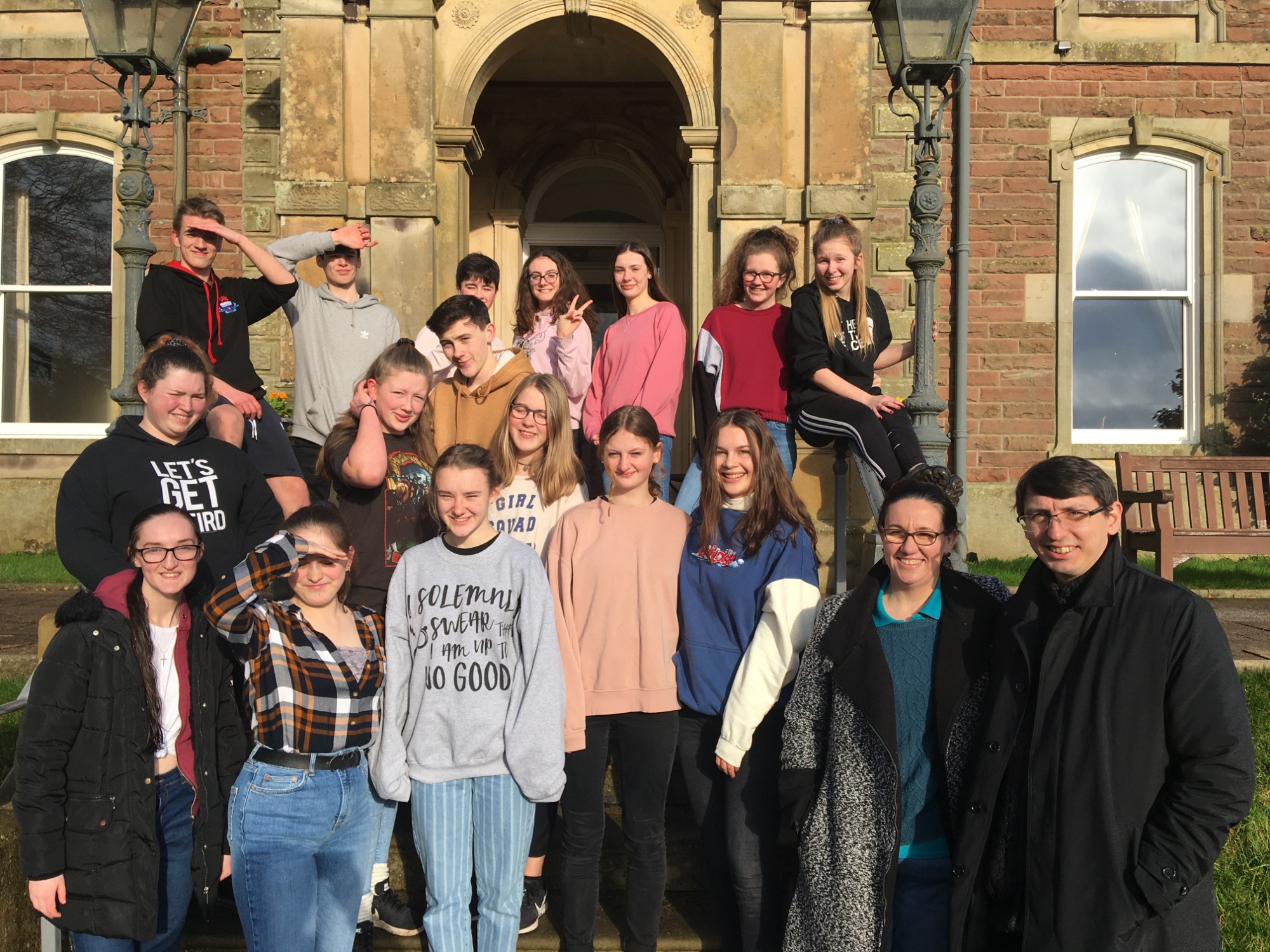 12th March 2020
Year 8 Day with a Difference took place today with various workshops all based around the theme of forgiveness. Pupils took part in clay projects, sports, Scripture reading, learning about the need to share our common home and hearing powerful testimonies from those who chose to forgive rather than hate. This was truly a worthwhile and powerful day of prayer and learning together as a community.

March 2020
Throughout the lockdown we have continued to pray for our community and world, and daily prayers have been shared on our Facebook Page.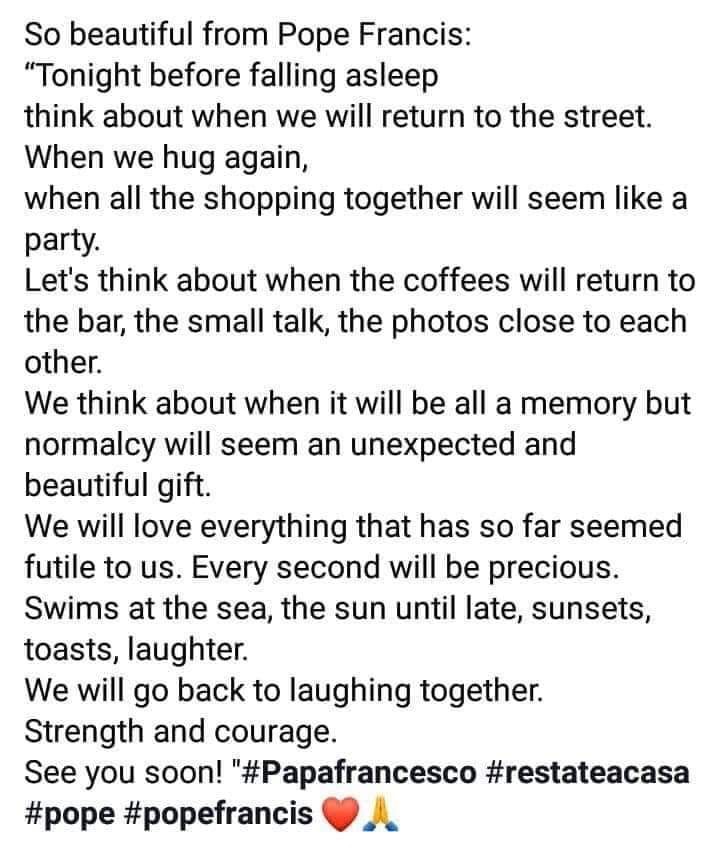 July 2020
Pupils have been preparing to welcome our new Year 7 pupils by designing Welcome Posters and cards ready for when they arrive in September. Thank you for thinking of them and taking the time to make them feel welcome.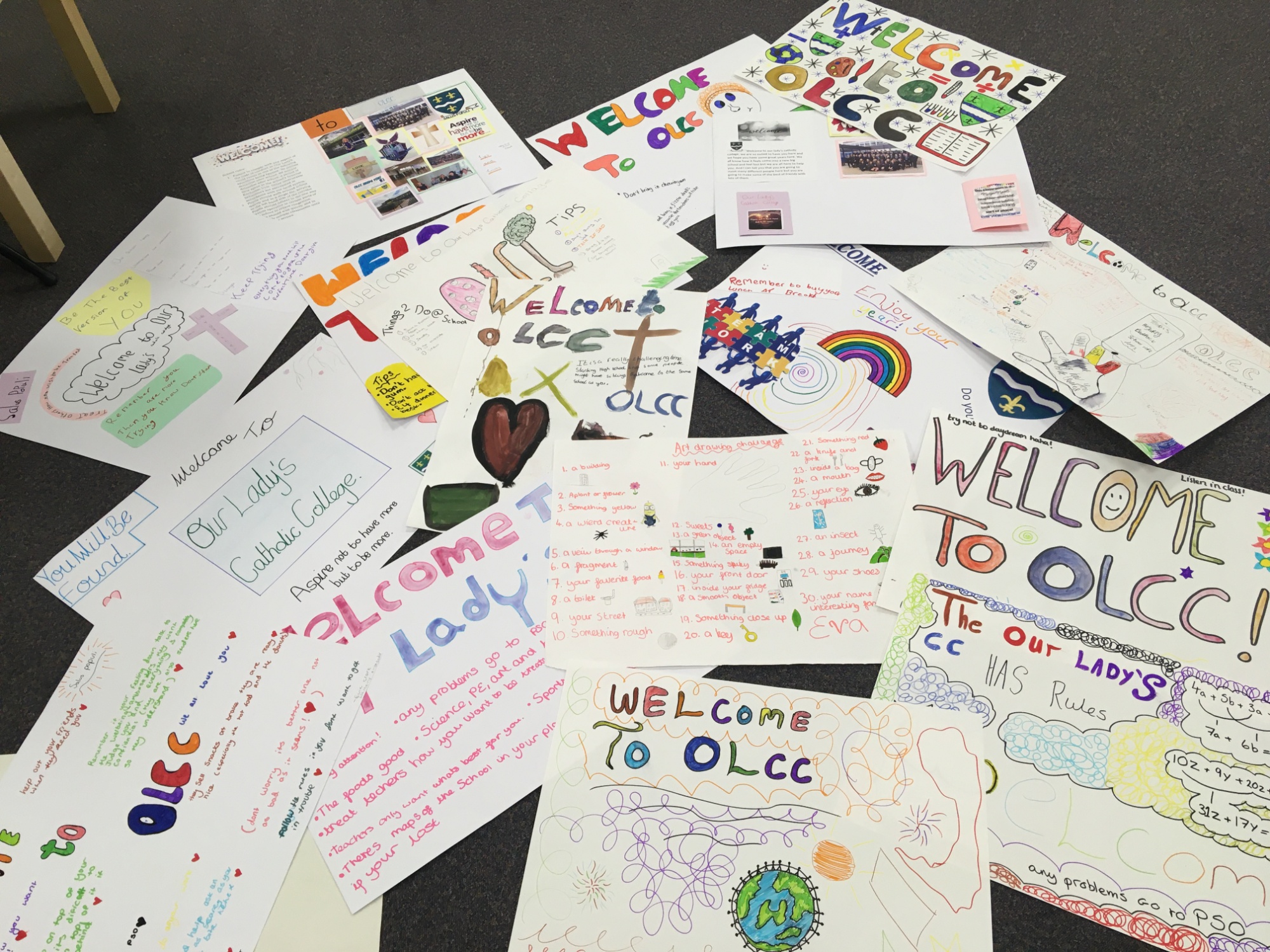 13 July 2020
Despite being distanced, pupils have been encouraged to do a Sponsored Walk so we can fundraise for St John's Hospice. Thank you to all those pupils who have found a way to do this with your families. Your commitment to helping others is always inspirational.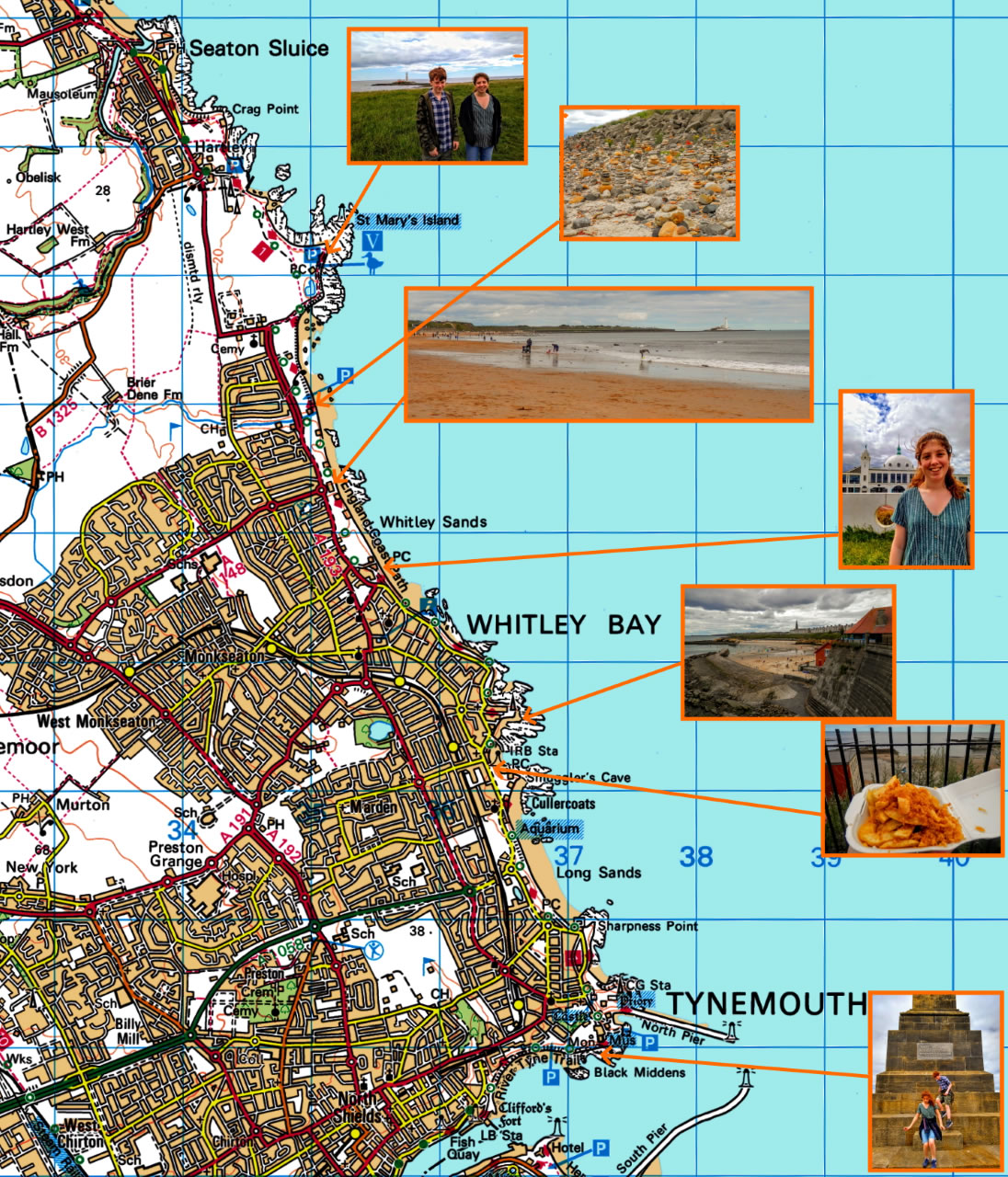 September 2020
Although we are happy to be back as a school community, we have had the sad news that Mr Bates passed away a few weeks ago. We are all deeply upset by this sad news and will continue to pray for him and his family in the weeks and months ahead. We were able to celebrate memorial Masses in our Year Group bubbles and each pupil wrote a lovely thank you in honour of Mr Bates, sharing happy memories about how much he inspired us all. We hope this will be a consolation to all who knew and loved him.