Castlerigg
Welcomed, Loved, Forgiven, Called to New Life and Sent Out
39 Pupils from Year 10 survived the very windy journey to Keswick on Monday 1st February to join the Diocesan Youth Service Team at Castlerigg Manor for a week's retreat.
The Youth Team welcomed Our Lady's pupils to their home for the week and started off with games and challenges to get to know everyone better and build team work skills. Groups became very competitive as they raced against the time to complete word challenges, Lego construction, and Mr Park's Higher or Lower game. The day was brought to a close (More calmly!) by gathering in the beautiful Chapel for evening prayer.
The following day brought a time to reflect on how much we are loved by our friends, family and by God. Sharing creative drawings to reflect on our lives, we then took to the beautiful outdoors for a wonderful walk through Great Wood and by Derwent Water. We spent the evening creatively learning about the different types of love. There was then plenty of time to socialize and to start making progress on the mountain of snacks brought along for the week!
The theme for Wednesday was reconciled. Teams became very competitive during the morning as they played a simulation games called Fashions Apart, focusing on the injustice of trade around the world. In the afternoon Mrs Seddon joined the group as we tried the more adventurous walk to Walla Crag, taking some stunning photos along the way. In the evening, our dramatic skills came in use as we re-enacted the story of the Prodigal Son, in many different ways (Including lots of ducks and a strange Australian accent!). The evening was brought to a prayerful close with the opportunity to receive the Sacrament of Reconciliation.
Thursday began with workshops to prepare for Mass creatively, using artwork, music and drama. Also Prayer stations were available in the Chapel so that we could experience different types of prayers. The afternoon continued with a lovely walk into Keswick town and a chance to look around the shops – particularly the chocolate shop. Following on from a lovely roast dinner was an evening full of games and a fabulous disco.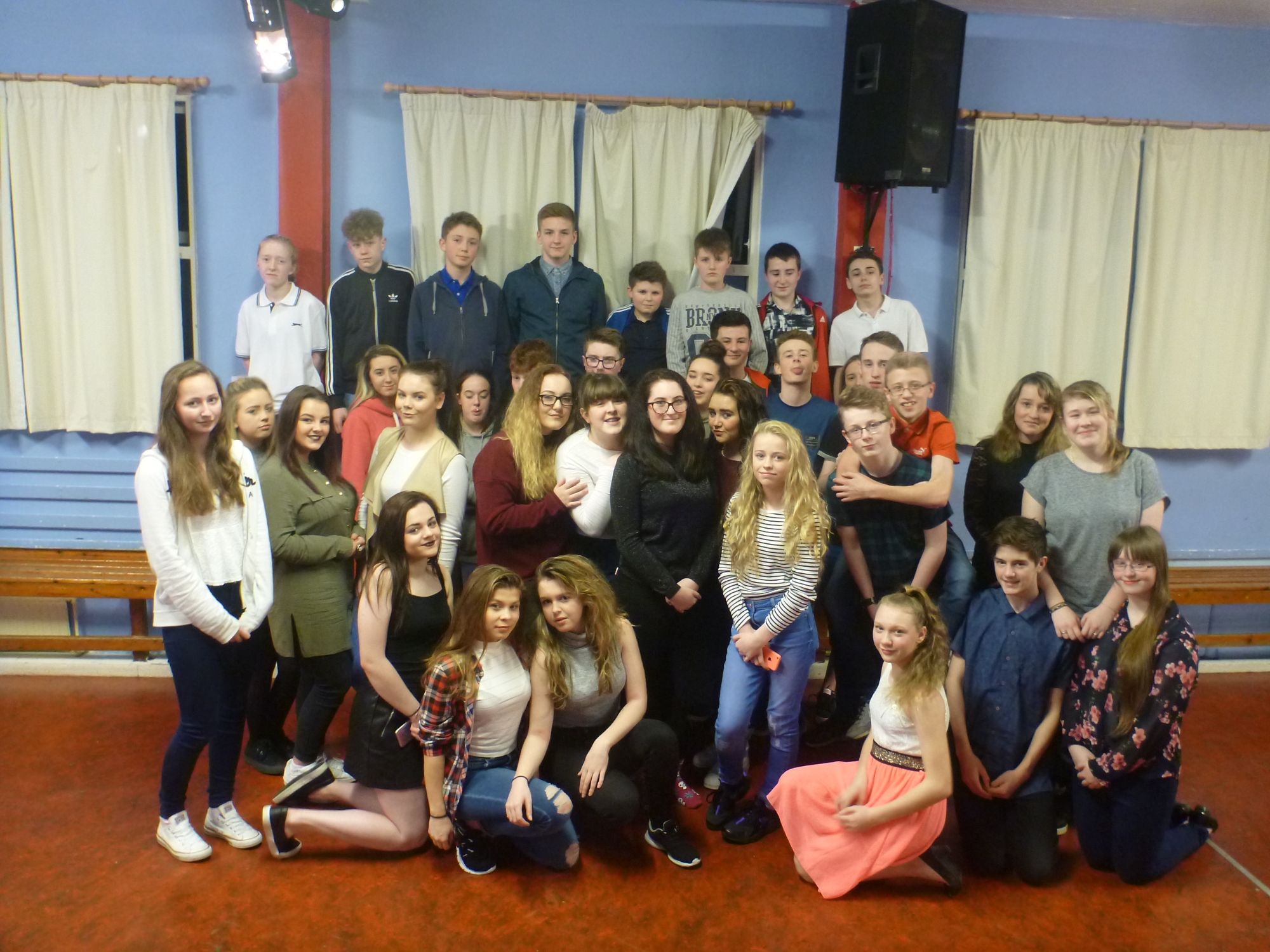 On our final day, we affirmed each other by writing positive messages and had time for a closing liturgy before we began our journey back home.
All in all it was an amazing experience and everyone had a wonderful time. We are very grateful to the team at Castlerigg as well as school staff who have helped to make this experience possible. Thank you to Year 10 for making it a memorable week, never to forget!
Click on the following link to see an the photographs from the week - Castlerigg Photos.