Primary RE Week
This term we have enjoyed the wonderful opportunity of lending a helping hand to our Catholic feeder primary schools. To celebrate RE Week, Rachel, our Lay Chaplain, accompanied by pupils, went into the primary schools to lead workshop sessions themed around the Year of Mercy and receiving "Living Water".
Prior to the visit, Rachel and the Our Lady's pupils who were attending all met for a planning and preparation session where students came up with creative ideas on how to present the theme to the primary children. They also learnt and practised presentation skills.
After working hard to prepare all that they needed, Isaac, Gabriella and Lucia set out with Rachel on Tuesday to St. Patrick's Primary to meet their Year 4 class. They swiftly travelled to Our Lady of Lourdes to meet their Year 5/6 class and then stopped for some lunch before arriving at the final school group of the day; Year 5 at St. Mary's.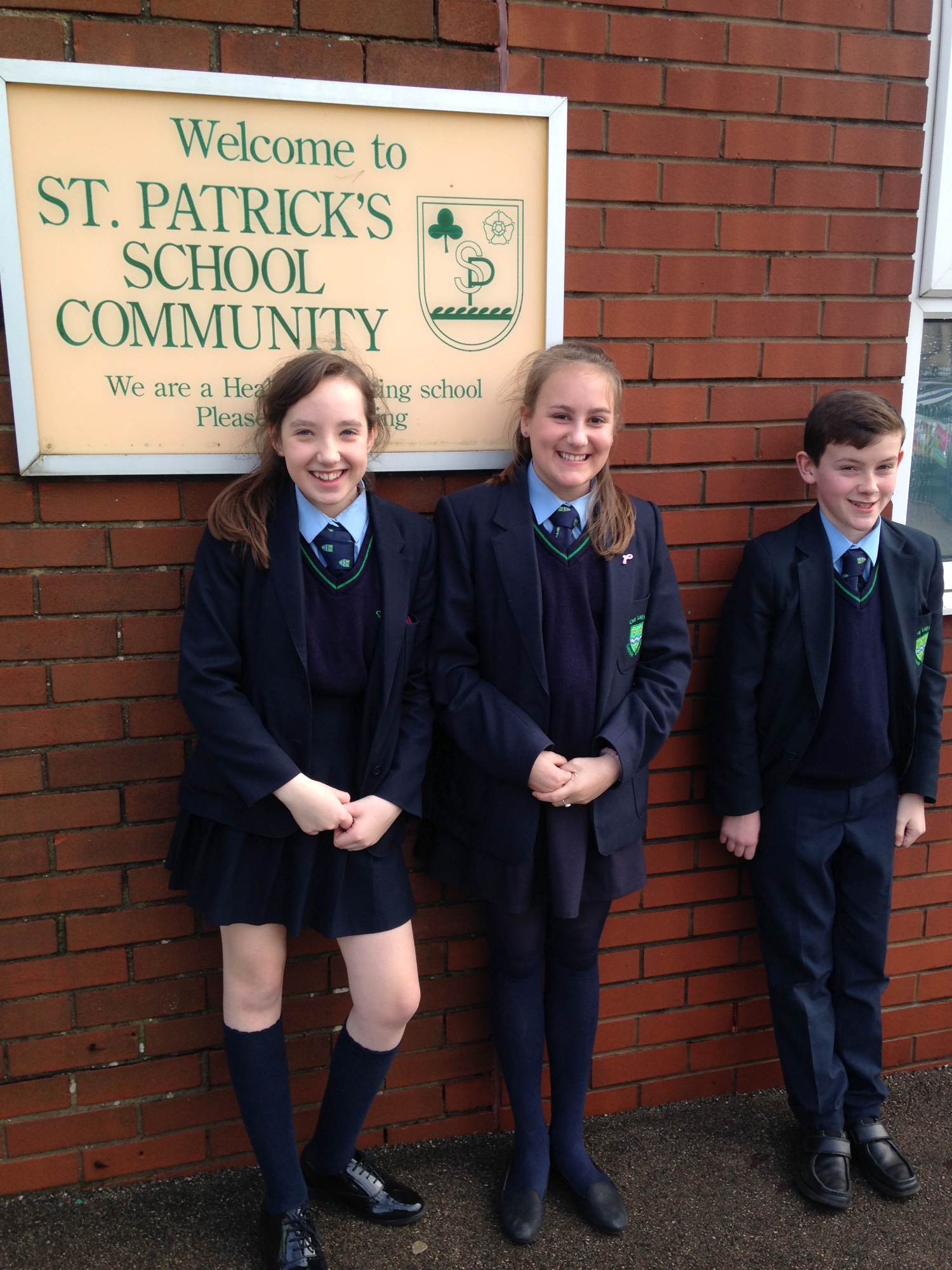 When discussing the experience of the day, Gabriella stated, "It was fun playing the games with the children and I enjoyed seeing their artwork at the end." Isaac explained "Everyone was getting involved and they all listened respectfully to us". Lucia also added "It was a better day than I expected, it was really positive!".
On the following day, Shannon, Jack, Millie and Kathryn set off with Rachel to St. Bernadette's to work with their Year 5 group. Next stop was Cathedral Primary and the day was finished at St. Joseph's.
Shannon recalls her experience, "I enjoyed interacting with the primary school children, it reminded me of many good memories from being at primary myself".
Rachel summed up the week, "In each of the schools we went to, we were warmly welcomed and made to feel at home. It was such a wonderful experience and lovely to meet all the children- who were just fantastic. They were very joyful, creative and prayerful. We would love to share another experience together in the near future- maybe next time, inviting some children into Our Lady's. Our pupils really shone. They are so gifted and worked very hard to produce a wonderful workshop, leading games, dramas, artwork and prayer. I am very proud of them- well done!"