Sixth Form Results
We are once again delighted with our outstanding A Level results with a record 100% pass rate together with an increase in the top A* grades despite a reported dip nationally. The vast majority of students have gained their first choice at university.
Among the many students celebrating particular success was Trisha Valencia who gained 3 A* in Biology, Chemistry and Maths where she secured the maximum possible mark together with an A in physics.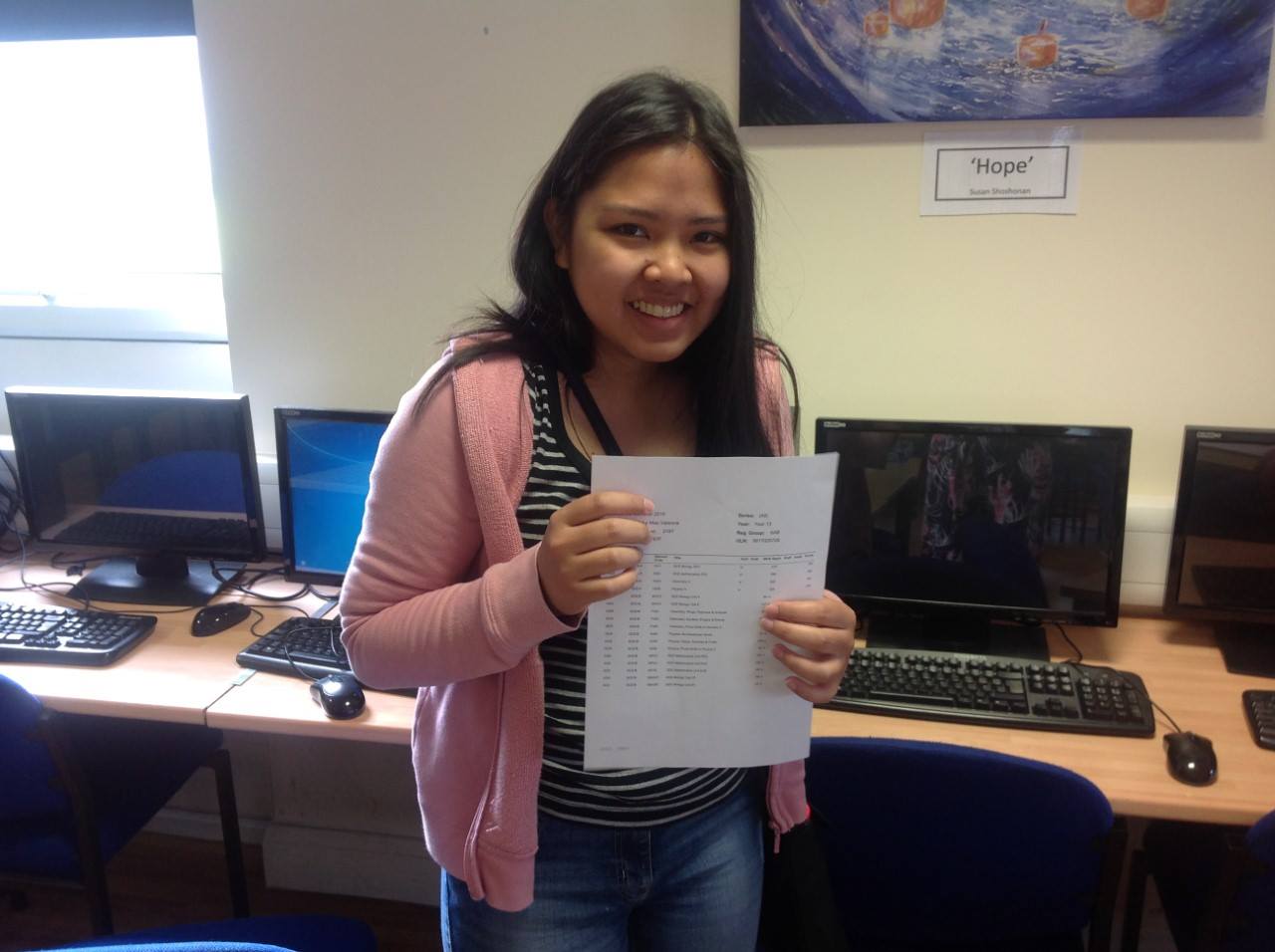 Our students following vocational courses have also done brilliantly with 64% awarded Distinction*. We are also delighted with our Year 12 students who have scored a record pass rate at AS boding very well for their success at A-level next year.
KS5 Headline figures:
Progress:
Academic Value added = +0.03
Vocational value added = +0.39
Attainment:
Average point per A-level qualification= 27.3
Average grade per A- level qualification = C-
Average point per vocational qualification = 36.3
Average grade per vocational qualification = Distinction
English and Maths Re-sit GCSE progress:
Eng = +0.65
Maths = -0.18