KS4 results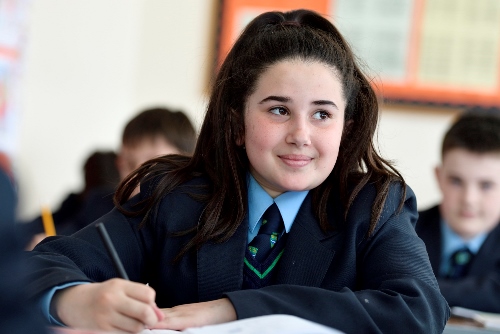 We are delighted that once again our Year 11 students have done fantastically well. It is little wonder we are the top school locally for pupil progress.
Our core departments of English and maths remain consistently strong but we have seen performance in the majority of our GCSE subjects rise again. Of course you cannot get better than 100% which is what we have again seen in the challenging subjects of biology, chemistry and physics at grades A*-C with a phenomenal 62% of all chemistry grades being A* or A. It is little wonder why our fantastic science department has been ranked best in Lancashire for the progress students make. It is also one of the reasons why so many of our students develop a passion for science and enter careers such as medicine and pharmacy.
Some other of our headline GCSE figures are:
5A* - C with English and Maths 56%
3 Levels of Progress percentage English: 74%, Maths: 66%
Progress 8 = +0.14
Average Total Attainment 8 per pupil = 47 points
%basic = 58%
%Ebacc = 4% of year 11 cohort entered with 100% success rate
Alongside our traditional academic success we have again seen our vocational subjects excel with one vocational course delivering a superb 93% of all grades at Distinction* or Distinction.
Mrs Helen Seddon, Headteacher explains the secret of Our Lady's continued success:-
'We are a close family school and the support in place for all our students, gives them any additional help they may need to achieve beyond their expectations. All schools aspire to do this but Our Lady's is remarkable because it succeeds with students of all abilities. Very importantly, we do not reduce our students' focus down solely to exam success, we encourage them to take part in a wide range of extra-curricular and enrichment activities and we believe this helps our students become the confident, caring young people that they are.'